We sell only quality Circle K Fuel which has the new Miles Additive Fuel which gives motorists up to 3% further on ordinary fuel, making it much more efficient.
We offer milesPLUS – higher concentration of additives, delivering great benefits and better performance for your engine.
All pumps are checked annually and independently certified so customers can be sure that the amount they are paying for is the amount of fuel they get.
Pay at the pump for Trucks – with a built-in touchscreen that makes payment faster and easier for customers.
Pumps
For Trucks
The impressive Quantium 510M FHR fuel dispenser fills you up at 130LPM – getting you back on the road
You can fuel up 24/7 at Park Ri, Destination Stop & Food Court, Kells
Avail of the 2 AdBlue pumps to help reduce your emissions.
Accepting both debit and credit cards, the revolutionary touchscreen makes payment faster and easier for your customer
For Cars
With a flow rate of 40LPM and a fully retractable hose allowing you to fill your car from both sides, you'll be back on the road in no time!
The car pumps also have 2 AdBlue pumps.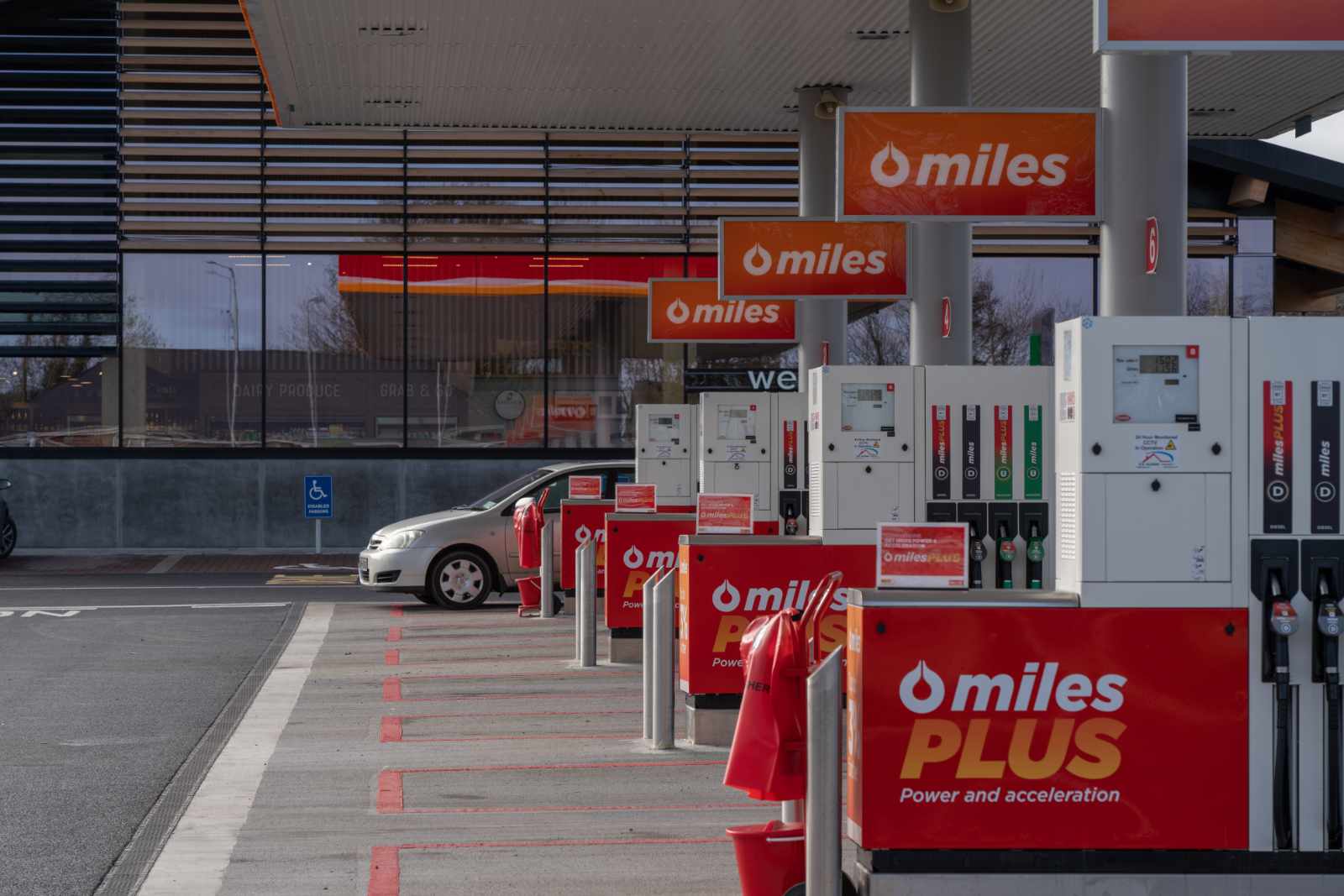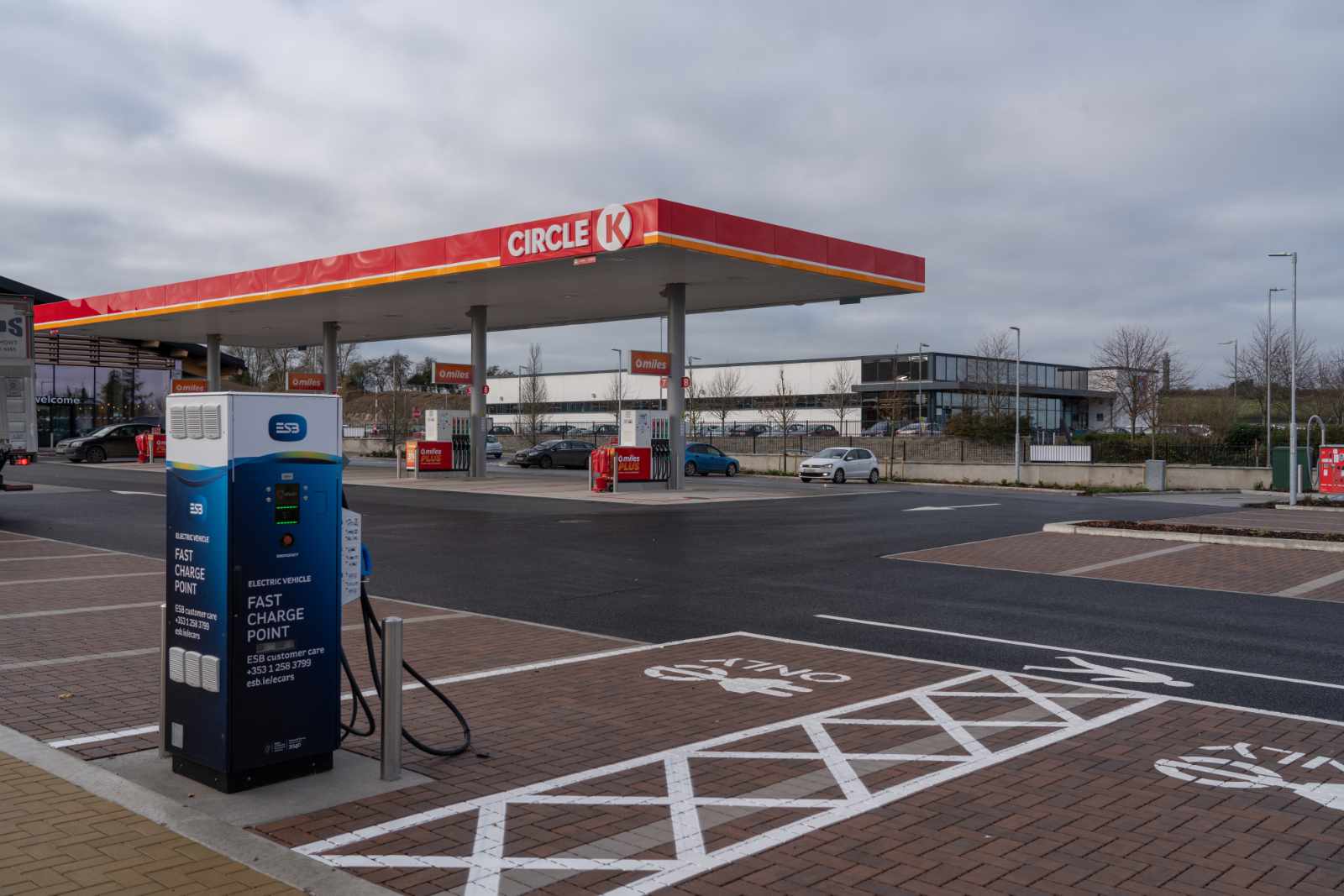 AdBlue
If you own a diesel car built after September 2015, the chances are it'll need AdBlue at some point, so why not avail the AdBlue pumps are Park Ri.
AdBlue is a mix of urea and deionized water that is sprayed into the exhaust system of diesel engines. It is designed to reduce harmful emissions from diesel vehicles.
Fuel Cards
We accept the following Fuel Cards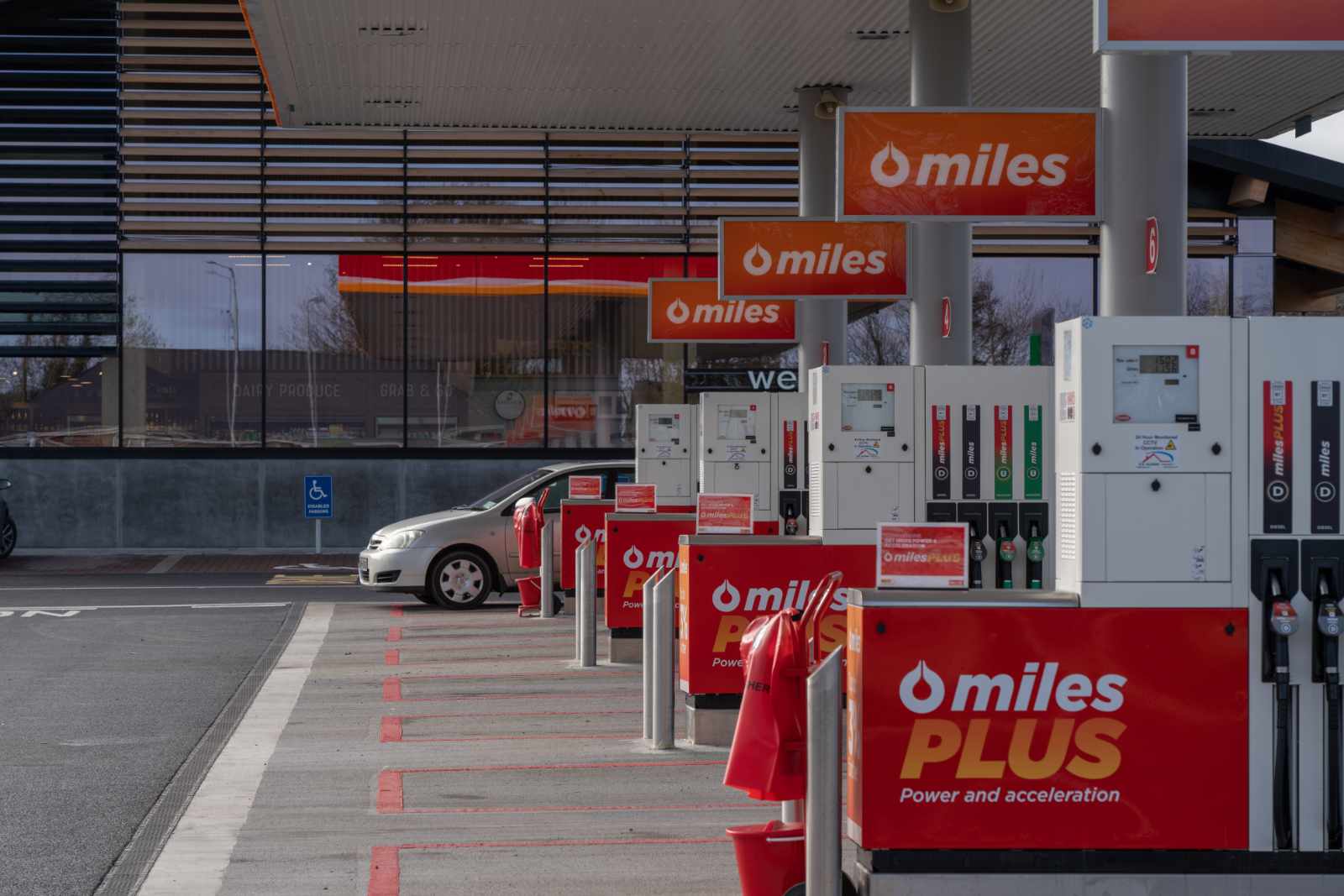 Electric Charging points
We have a number of FAST ESB Charge points at Park Rí, Destination Stop & Food Court. Our Fast charging points can charge a car up to 80% in approximately 30 minutes depending on car type and battery size.
You can charge your car and have a relaxing coffee or food in our state-of-the-art facility in Kells, Co. Meath.