Kells Kitchen in Park Rí is open from 6am to 6pm daily
Breakfast at Kells Kitchen in Park Rí
Start your day right with a visit to our breakfast station in Kells Kitchen at Park Rí, Destination Stop & Food Court. Here you will find a huge selection of fresh foods to fortify you for the day including our hot breakfast selection and of course we have all that is needed for the perfect breakfast roll.
We also have porridge and granola, made fresh on site every day, along with a variety of toppings to choose from such as nuts, seeds, honey, and fresh fruit.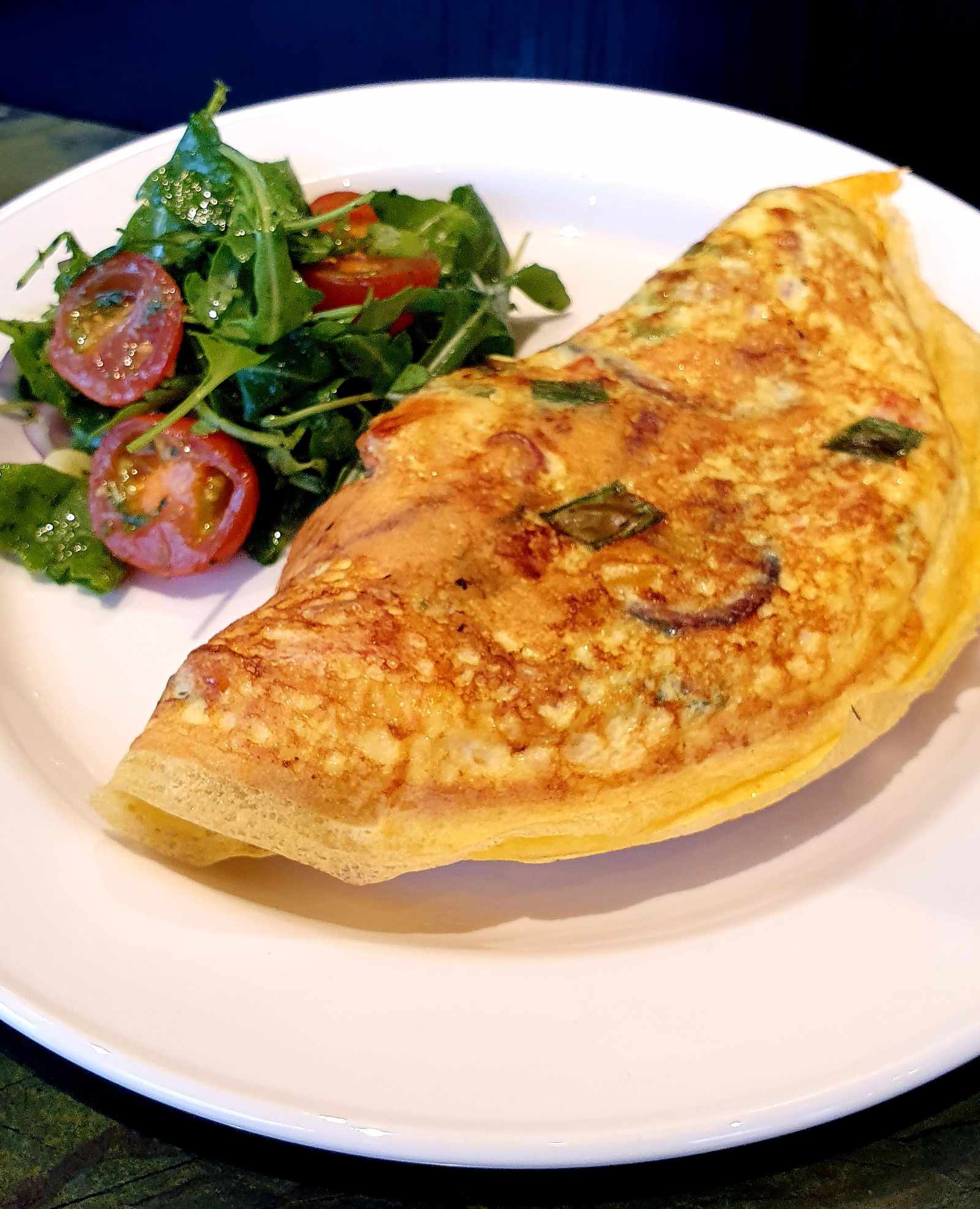 Brunch/Lunch at Kells Kitchen in Park Rí
Come back for brunch or lunch to check out the offerings and our daily lunch-time specials from our hot and cold deli counters. From a classic chicken roll to toasties, there is plenty of choice, with wraps, baguettes, fresh salad options and soup station with fresh brown bread & soup rolls.
If you have any dietary requirement be sure to mention it to our staff and chef and they will help make the best choice for you.
If you're in a hurry, we have a range of pre-prepared salads and open sandwich options, easily accessible for you to grab and head back on the road.
Kells Kitchen receives many 5-star reviews, this is an example of one from Google my business.
Cormac Dullaghan
★★★★★
The two ladies that helped us this morning 6th Jan 2022 09:47 in Kells Kitchen for our breakfast were fantastic. The best service we've ever received at a road stop point.
Without us asking they insightfully knew the extra sausage on our plate was for a excitable 21 month old.
They offered to cut it up and place it into a bowl to cool while we payed, while they kept our breakfast plates under the heat.
They then both helped to carry our plates to our seats while our hands were full without us asking.
The price after also shocked us as how great value it was!
Our thanks to them for making a stressful morning less so! 🙂
Open 7 days a week from 6am our offer in "Kells Kitchen" is high quality food which is freshly prepared by our chefs. You'll be sure to find something that's right for you.