Experience the difference at Park Rí, Destination Stop & Food Court, Kells, Co. Meath.
We have the ideal space and location to have breakfast, catch a quick gourmet lunch, or to have dinner with the family.
We provide an extensive range of food choices whether you are on the go or prefer to sit and eat; we invite you to relax and enjoy freshly prepared food in our impressive food court. You can also fuel up, rest up and shower in this state-of-the-art eco-friendly facility, in the historic town of Kells, Co. Meath, just off the M3, N3 & N52.
Our Staff are friendly and helpful, our food is fresh and locally sourced where possible. Local suppliers include Sheelins Meats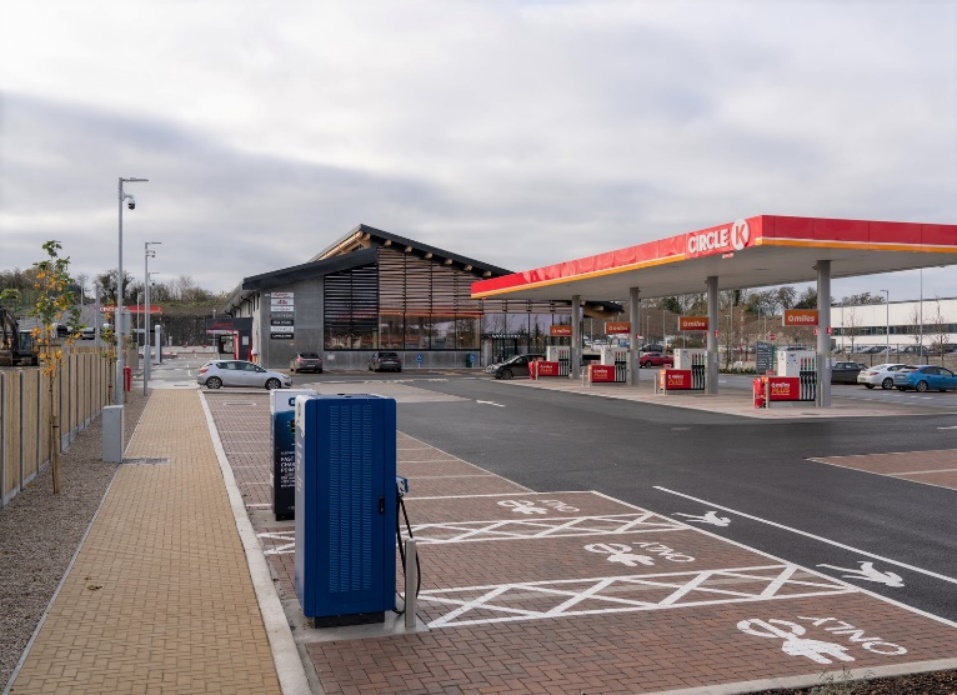 Park Rí, Destination Stop & Food Court located is located in the historic town of Kells in Ireland's Ancient East. It offers locals and visitors to Kells a place to enjoy freshly prepared good food in a relaxed family atmosphere during the day or evening dining that includes a fully licensed restaurant. With seating that can cater for over 300 people, between our indoor and outdoor heated seating areas, Park Rí can cater for large and small groups alike, all in a socially distanced manner.
Conveniently located beside Aldi, Kells – fuel up and relax before your weekly shop.
Facilities include:
Fuel and Electric Charge Points
Bus & Truck Stop
Free Parking
Toilets & Showers
Food outlets include:
Supermacs & Drive Thru
Papa John's Pizza & Drive Thru
Kanoodle – healthy, virtually fat-free Asian food – simple and fresh
Kells Kitchen, great food to enjoy at Park Rí or on the go
The Cook of Kells Carvery
The Lloyd Restaurant
The Coffee Spot, Barista Café
McKeon's Love Fresh, High Quality Convenience Store & Bakery
Where does the Park Rí name come from?
The name Park Rí comes from the local history of Meath. Kells is situated less than 25 minutes from the Hill of Tara. Tara gets its name from Teamhair na Rí meaning 'sanctuary of the Kings', as it is the traditional inauguration site of the ancient High Kings of Ireland. Rí is the Irish word for King and like the name suggests, Park Rí offer food and facilities fit for a King.