The building (standing at circa 19,000sq ft) has been designed by Kells based Paul O'Neill Architects with sustainability in mind and has achieved an A rating on the Building Energy Rating (BER) system. Utilising a glue-laminated (glulam) timber structure, a thermally efficient sedum grass roof and key features such as rainwater harvesting, the building's carbon footprint has been significantly reduced. The sedum grass roof, a key feature of the new design, is planted with native species and, as well as changing colour across the various seasons, will provide an important natural habitat for bees and other wildlife, which are essential to our ecosystem. The contemporary design of this scheme, on this pivotal site within the town, reflects the forward-looking nature and ambitions of the town as a whole.
We harvest and reuse the rainwater from our roofs and canopies which is collected in an underground 50K litre tank and used for our car wash facility. We also have an artesian well on site which ensures that we only use a very minimal amount of water from the public system.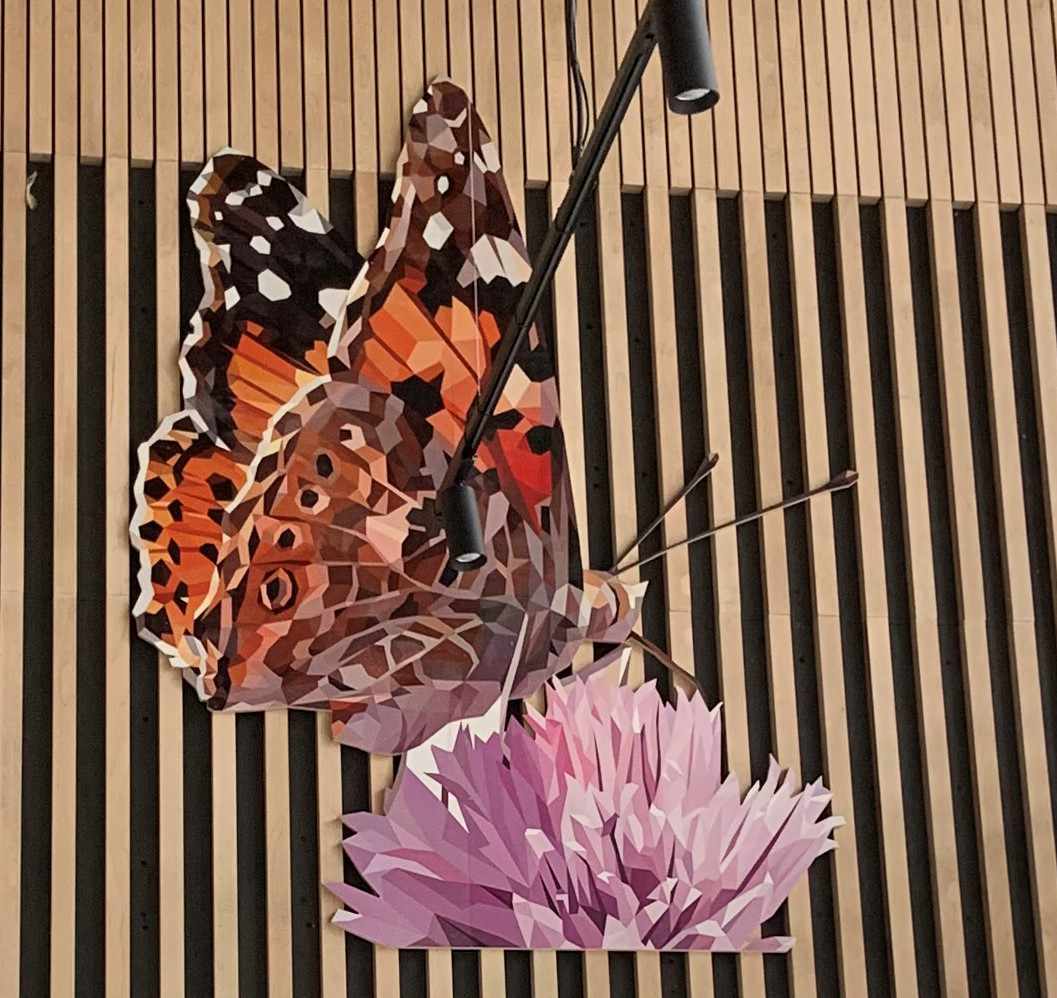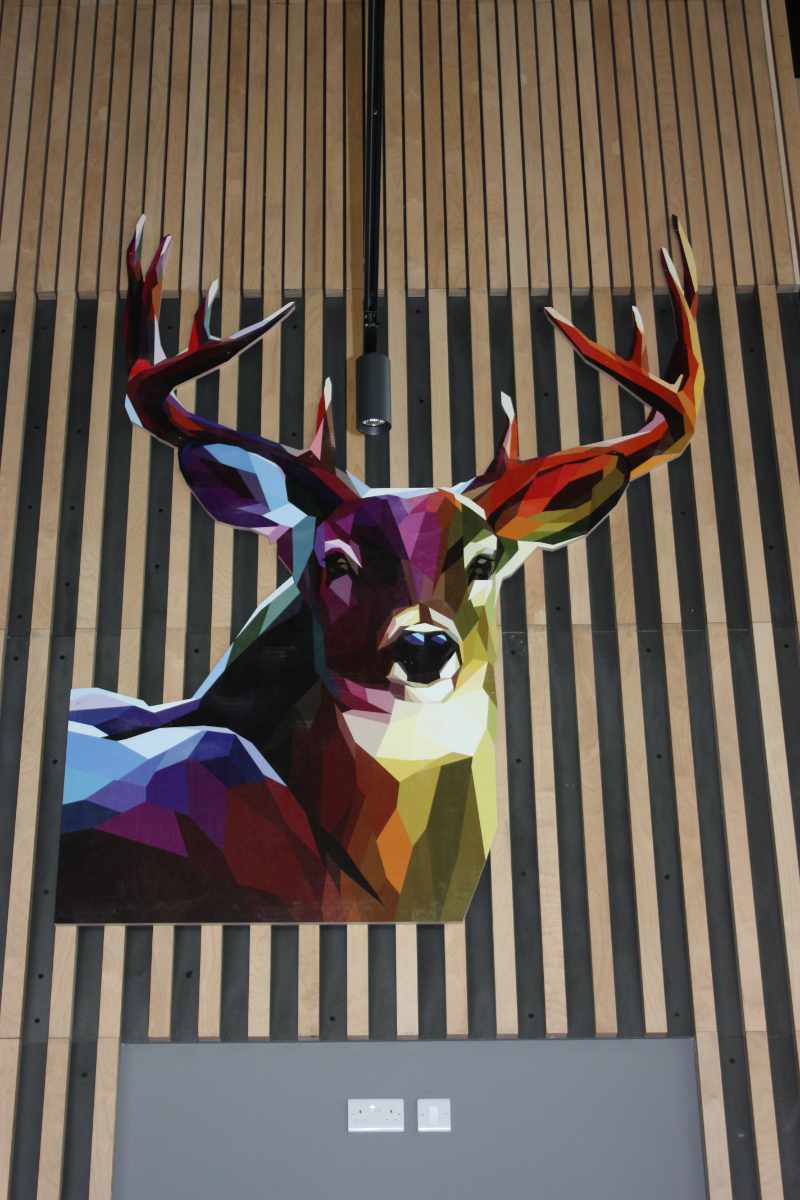 The interior of the building has been designed by the Park Rí interior architect, Fergus Darcy, to create a warm and welcoming modern environment, using materials such as polished concrete, timber and glass to enhance the experience for visitors, whether you are dashing in for a quick coffee on the run or enjoying a leisurely lunch or dinner, there really is a space for everyone.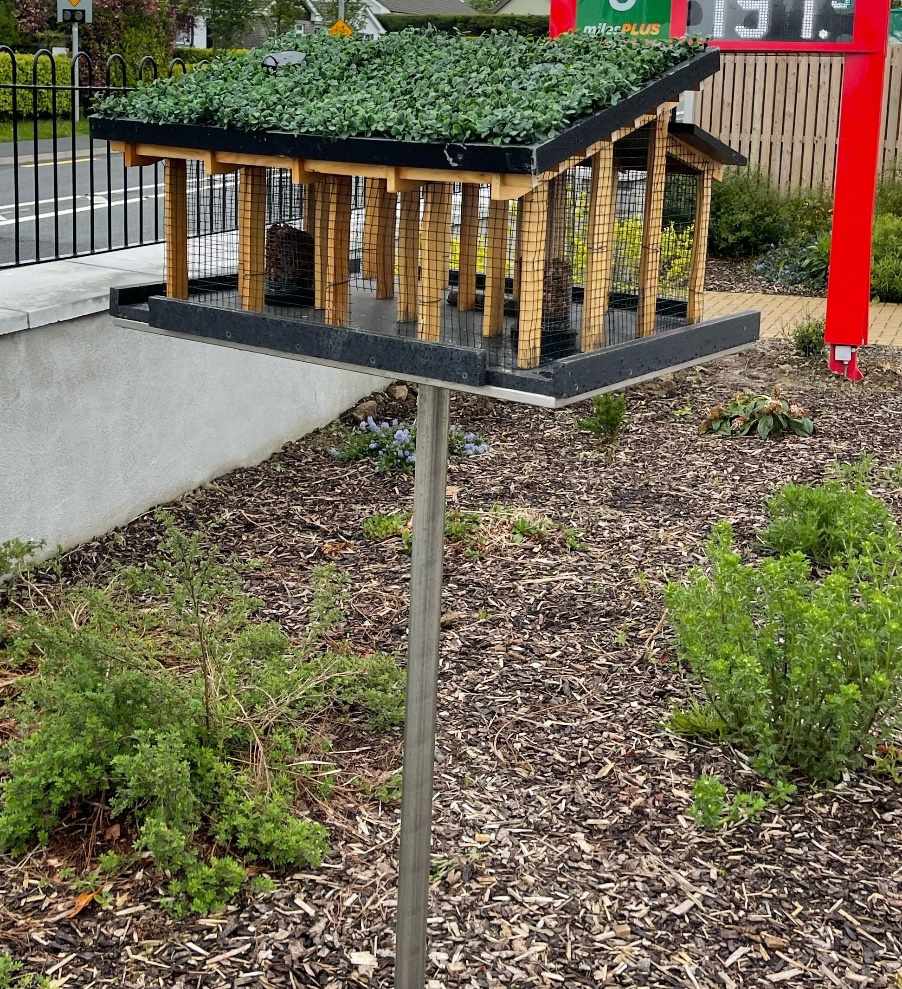 Park Rí is an Eco-Friendly Building and we do our best to help the wildlife in Kells – we have installed a bird feeder on the Park Rí site which is a scaled model of our building at Park Rí. It was made by the talented Donal Lynch who lives near Carrickmacross Co Monaghan. We have also put up 10 solitary beehives in the truck stop area. Solitary bees account for over 60% of all pollination so they are a very important part of our ecosystem.